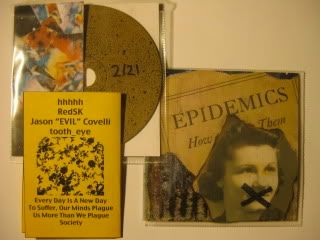 CP006 - RedSK, Jason "Evil" Covelli, Tooth_Eye, Hhhhh - "Every Day Is A New Day To Suffer, Our Minds Plague Us More Than We Plague Society"
This is what Hhhhh had to say about my part of the split:
"I would call tooth_eye's genre breakcore, because it sometimes features the fast and arrhythmic drums that can be found within breakcore, but it's still much different than that. He throws samples, drums, and glitches into a microwave with some metal and records the explosion; a tangled, noisy mess of a nature so offbeat that I can't put his style clearly into one genre. It's the weird vocal samples spewed over an even more chaotic mix of drums and unnatural sounds that make these tracks so individual." - Alex Wolf, Crumbling Peak Records
you can contact me at tooth_eye@yahoo.com to order a copy.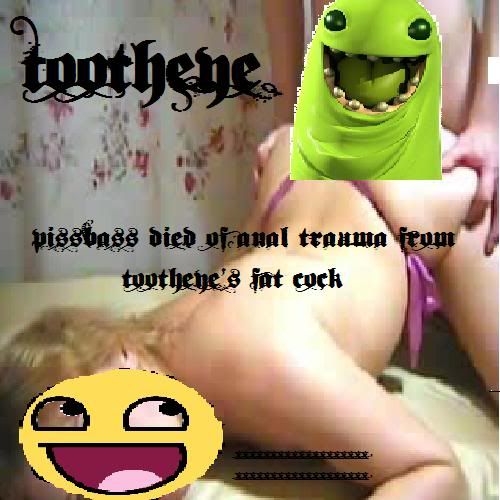 CBD017 - Tooth_Eye - Pissbass Died Of Anal Trauma From Tooth_Eye's Fat Cock
new free net release on the great label Cherry Blossom Dog Records. It's four remixes in the pissbass style. I remix A Beautiful Lotus, [tlr], LMS. and BennVirus, all great artists in their own right.
CLICK ON THE PIC TO DOWNLOAD FOR FREEE!!!!!!!